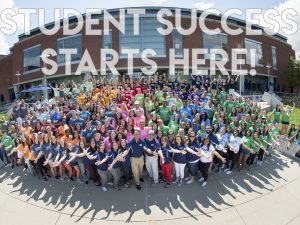 Click the picture above to support First Year Programs, Learning Communities,  Academic Achievement Center, and the Learning Communities Innovation Zone during the 2019 Ignite crowdfunding campaign!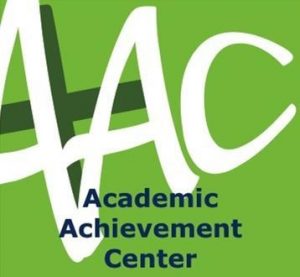 The Academic Achievement Center assists students in attaining their academic and personal goals by providing a comprehensive, personalized array of programs, resources, and services which enhance skill development, effective decision-making, and personal transitions to and within the university setting.
Professional staff are available by appointment. Please call or email to schedule an appointment. We are located in the John W. Rowe Center for Undergraduate Education (ROWE) Room 217.
Upcoming Workshops
Tuesday, March 26th, 2019
04:00 PM - 05:00 PM
Storrs CampusRowe 217
Anxious about choosing a major? Feel like you're in the wrong major? Worried about how certain majors lead to careers?

This workshop explores FACT vs FICTION when it comes to choosing a program of study.
Tuesday, March 26th, 2019
07:00 PM - 08:00 PM
Storrs CampusRowe 217
Ever sit down for an hour to read a textbook and struggle to put your phone down? Try to complete an assignment and end up going to dinner with your floor mates? We can help you!

Discuss the issue of focusing on tasks. Then discover strategies that will help you focus in the future.

For further information about the Academic Achievement Center offerings, head to: http://Achieve.UConn.edu
Wednesday, March 27th, 2019
04:00 PM - 05:00 PM
Storrs CampusRowe 217
Ever sit down for an hour to read a textbook and struggle to put your phone down? Try to complete an assignment and end up going to dinner with your floor mates? We can help you!

Discuss the issue of focusing on tasks. Then discover strategies that will help you focus in the future.

For further information about the Academic Achievement Center offerings, head to: http://Achieve.UConn.edu