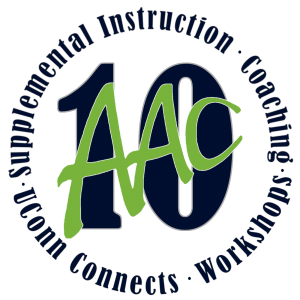 The Academic Achievement Center assists students in attaining their academic and personal goals by providing a comprehensive, personalized array of programs, resources, and services which enhance skill development, effective decision-making, and personal transitions to and within the university setting.
Professional staff are available by appointment. Please call or email to schedule an appointment. We are located in the John W. Rowe Center for Undergraduate Education (ROWE) Room 217.
Upcoming Workshops
Nov

18

Focusing to get Things Done, Attention Management

4:00pm

Monday, November 18th, 2019

04:00 PM - 05:00 PM

Storrs Campus Rowe 217

Discuss the issue of focusing on tasks. Then discover strategies that will help you focus in the future.

Nov

21

Test Taking Strategies

4:00pm

Thursday, November 21st, 2019

04:00 PM - 05:00 PM

Storrs Campus rowe 217

Realize things to consider when preparing for an upcoming exam to then create a plan. Learn exam format tactics to best approach different types of test questions.